Ft. Lauderdale Tummy Tuck
---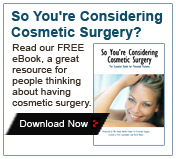 The "Tummy Tuck" (Abdominoplasty) is a surgical procedure designed to remove excess skin, tighten abdominal muscles and eliminate or improve the appearance of scars on the abdomen (commonly called the tummy, hence the popular name Tummy Tuck). Men sometimes call their procedure a "Spare Tire Removal".
Tummy Tuck: Is It For Me?
Has pregnancy caused your abdominal skin and muscles to get flabby? Do you feel as if your tummy is hanging down to your toes? Has yo-yo (excessive weight loss followed by weight gain followed by weight loss) left a layer of loose extra skin and stretched out, thin muscles? Then take the next step: request your certificate for a Free Tummy Tuck Consultation now and call us at (954) 565-7575 or toll-free at (800) 274-LIPO today to learn how tummy tuck at South Florida Center for Cosmetic Surgery can give you a flatter, more defined stomach.
Weak stomach muscles and extra fatty tissue could be contributing to your bad posture and causing potential back problems. Abdominoplasty is designed to correct these situations.
People who have had major weight loss and post bariatric surgical patients can benefit greatly from a tummy tuck procedure. Folds and pockets of excess skin can be removed, and remaining tissue and musculature can be contoured by our team, who specialize in procedures for patients in this unique circumstance.
Tummy Tuck: Important Considerations
It is important to understand right away that a tummy tuck is NOT a weight loss procedure or a substitute for a healthy diet or sensible exercise. Although the procedure removes some fat, it is not an obesity cure. If you plan to have children in the future, you should not have a tummy tuck since the entire abdomen will stretch considerably with pregnancy.
Combination Procedures
In order to achieve the best possible body contouring results, our talented plastic surgeons sometimes perform abdominoplasty in conjunction with other procedures. Many Ft. Lauderdale tummy tuck patients pursue this treatment in combination with liposuction. When performed together, these procedures allow patients to achieve flat, beautifully sculpted abdominal contours. Tummy tuck may also be combined with hernia repair. Consult extensively with your medical team to determine the timing and appropriateness of your desired procedures and the ultimate outcome.