Ft. Lauderdale Liposuction Surgeons
South Florida Center for Cosmetic Surgery
---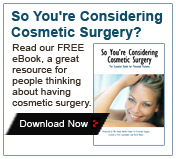 Tumescent liposuction represents a major breakthrough in body sculpting options. Like traditional liposuction, tumescent liposuction can rid the body of unwanted fatty buildup in localized areas. However, tumescent liposuction offers improved safety and a more comfortable recovery process for patients, while giving doctors a more precise method by which to beautify the human body.
During tumescent liposuction, our Fort Lauderdale plastic surgeons inject a large amount of fluid deep into the tissues surrounding the areas of fat to be removed. Along with keeping patients well-hydrated, this fluid creates space between muscle tissues and the fatty tissues being removed so that the surgeon has more room in which to make the back and forth movements necessary to break up fat cells.
The fluid blends a simple saline solution with medicine that shrinks the size of capillaries and an anesthetic. Shrinking capillaries improves safety by greatly minimizing blood loss and bruising. If the surgeon is treating a large area of the body, general anesthesia will be administered; otherwise, local anesthesia is used.
By increasing the space between fat and muscle tissue, tumescent liposuction empowers doctors to craft the contours of the body like never before. And patients experience a quicker and far more pleasant recovery after their cosmetic plastic surgery with tumescent-style liposuction. Request your certificate for a Free Tumescent Liposuction Consultation now and call us at (954) 565-7575 or toll-free at (800) 274-LIPO today to schedule your appointment at the South Florida Center for Cosmetic Surgery.