Breast Augmentation in Miami / Ft. Lauderdale
South Florida Center for Cosmetic Surgery

---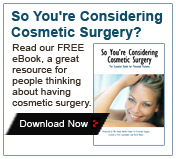 South Florida Center for Cosmetic Surgery is home to some of the more experienced Miami and Ft. Lauderdale breast augmentation surgeons. They use leading-edge surgical techniques and technologies in order to deliver exceptional breast augmentation results that naturally complement each woman's physique. If you have been wondering whether you might be a Miami / Ft. Lauderdale breast augmentation candidate and how you can benefit from this procedure, please explore the information below. When you are ready, schedule your personal consultation by calling SFCCS at (954) 565-7575, or (800) 274-LIPO.
Breast Augmentation: Is It For Me?
Breast augmentation in Miami / Ft. Lauderdale creates larger breasts through the placement of breast implants behind your existing breast tissue or chest muscles. There are many reasons for choosing breast augmentation. Perhaps you feel that your breasts are too small; your breasts may have lost volume or their youthful shape after pregnancy; or your breasts may be different sizes and you'd like them to be more symmetrical.
Saline and Silicone Breast Implants
Since the early 1960's, more than two million women in the United States have chosen to receive breast implants, each motivated by very personal goals for enhancing their figure. The popularity of breast enlargement in Fort Lauderdale, Miami, and nationwide is predominately due to the new types of implants that are now available. In November 2006, the FDA announced their approval of silicone breast implants for general use, allowing women seeking breast implants in Miami and Ft. Lauderdale to choose silicone implants (also called cohesive gel implants) just as European women have for years.
Some women prefer silicone breast implants for their natural feel, and with the clearance by the FDA, you can feel secure that they are just as safe as the saline breast implants. Your surgeon will discuss the different breast implants and incision sites with you to determine the choice that is most appropriate for you. Take the next step: request your certificate for a Free Breast Enlargement Consultation now and call us at (954) 565-7575 or toll-free at (800) 274-LIPO today to schedule your appointment at the South Florida Center for Cosmetic Surgery with plastic surgery Miami and Fort Lauderdale locations.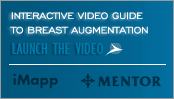 Other Breast Enhancement Procedures
Breast augmentation may also give a more youthful appearance to your breasts. But the breast enlargement procedure is not designed to correct the appearance of an enlarged dark area around the nipple (areola); or exceptional sagging or highly irregular shapes. In order to address these concerns, another type of breast surgery might be needed, such as breast lift in Miami. When breast augmentation is performed in conjunction with breast lift, patients experience outstanding aesthetic results and a greatly reduced overall recovery time. If you would like to transform your saggy, deflated-looking breasts into a voluptuous, perky bustline, ask our plastic surgeon whether you might be a Miami / Ft. Lauderdale breast implants with breast lift candidate.