Ft. Lauderdale Chemical Peels
---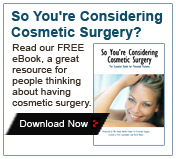 Every year, more and more men and women are choosing Chemical Peels as a means of resurfacing their skin to create a fresh, smooth, healthy looking appearance. A safe alternative to surgery, chemical peels reduce fine lines, age spots, scars and wrinkles that appear over time as you age.
Chemical peels are normally performed on an outpatient basis. The procedure uses a liquid solution to peel away the top layers of your skin, revealing new, smoother skin. Chemical peels can be performed on your entire face, specific areas of your face and also on the neck, chest, hands, legs or arms. A big advantage of chemical peels is that they offer a great deal of flexibility. In general, there are three different types of chemical peels. Take the next step: request your certificate for a Free Skin Care Consultation now and call us at (954) 565-7575 or toll-free at (800) 274-LIPO today to schedule your appointment at the South Florida Center for Cosmetic Surgery.
Light Peels
Alphahydroxy Acids (AHAs), and Glycolic Acid light peels are often called "lunch hour" peels because they can be done quickly and the recovery time is very short. The chemicals used in these procedures lightly peel the skin, which quickly results in skin that is brighter and smoother. Light peels are often done repeatedly over time because the results are not as dramatic and long lasting as deep peels.
Medium Peels
Medium Peels use Trichloracetic Acid (TCA) for a medium depth peel that is used to treat moderate sun damage, fine lines and weathered skin. To achieve the best results, medium peels are usually performed two or more times over a span of weeks or months.
Deep Peels
Phenol Acid is the strongest chemical solution used for this type of procedure and it causes the deepest skin peel. A deep peel is an extreme one-time procedure that can produce dramatic, longlasting results. This procedure is typically performed on women with extensive wrinkling, numerous dark brown age spots, mild scarring or precancerous growths. The results from a deep peel can last a long time, however, recovery following the treatment can last several weeks or months.
Vi Peel
The Vi Peel is a medical-grade chemical peel that delivers excellent skin rejuvenation results. This treatment effectively reduces acne and acne scars, improves uneven skin texture and tone, as well as hyperpigmentation. For older patients, the Vi Peel can help with minor fine lines, wrinkles and sun spots. The Vi Peel requires little or no downtime and is safe on all skin types. Treatment can be repeated on a regular basis for continued skin renewal and luminosity.
Spa Services

Basic European Facial – $80
This deep pore cleanse facial is a great way to cleanse your skin. With steam and massage helping to relax you, your skin will rejuvenate healthy new cells.

Deep Cleansing Acne
Facial Treatment – $90
With breakouts, this facial helps to calm down the inflammation and take away some congestion that is preventing healthy skin cell growth.

---

Hydrating & Anti-Aging Facial – $85
As we age, our body produces less natural moisture causing our skin to dry out. We need to be more proactive about hydrating our skin to give it the healthy youthful glow it deserves.

Medical Microdermabrasion – $125
This deep exfoliation is done with our high power machine that helps to eliminate the dead skin cells, fine lines and wrinkles. It also helps to lightly fade prigmentation and brown spots. In conjunction with other services: $80

---

Teen Cleansing Facial – $55
With overactive hormones this facial includes deep extractions to help clogged pores and blackheads.

Obagi Blue Peel
A blue peel will help to eliminate fine wrinkles, fade brown spots and other discolorations, make pores appear smaller and smooth your skin surface.

---

Vitalize Peel
Notice improvement in your skin's texture and tone, lessening of fine lines and a healthier, more youthful appearance. Dramatic results are achieved with a series of peels. This peel is safe for all skin types.

TCA Peel
A medium chemical peel will not only improve the color, freshness and texture of your face, but it will also help improve skin tone and reduce the visibility of fine wrinkles and superficial discoloration, such as age spots.

---

Jessner Peel
This medium-depth peel is designed for more extensive damage than AHA's can improve.

Glycolic Acid Peel
This peel creates a mild exfoliation action. This peel stimulates collagen growth.

---

Strengthening Ampoule – Additional $20
Sea Weed Mask — Additional $20
Paraffin Hand Treatment — Additional $20
Paraffin Face Mask — Additional $35
Eyebrow Waxing and Shaping – $25
Brow and Lash Tinting – $30/$20