Neck Lift in Fort Lauderdale
---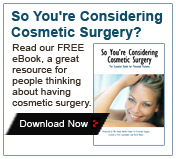 The Neck Lift is a family of treatments that can address problems with the fat, muscle and skin of your neck and jaw line. Is your neck overly full and out of proportion with your face? Have you lost weight only to find sagging skin in your neck? A Neck Lift can help correct a fleshy neck, "jowls", plastysma or neck "banding", or that "turkey waddle".
Each person will have very different requirements for improving the appearance of their neck. If you wish to learn whether you are a Fort Lauderdale neck lift candidate, make an appointment with The South Florida Center for Cosmetic Surgery. With two convenient locations at our plastic surgery Ft. Lauderdale office, we offer a free consultation to determine the best treatment for you.
Liposuction of the Neck
If there is excess fat in the area under the chin but your skin is still taut, Liposuction alone can produce a more sculpted, angular, and youthful jaw line. In general, most patients who benefit from Liposuction of the neck will be under 40. In some cases, a Weekend Facelift will be recommended in combination with liposuction of the neck for the best result.
Neck Lift (Platysmaplasty)
If, however, the skin of the neck is loose, hanging, or creepy, even if there is excess fat, liposuction alone will not produce the desired result. A full Neck Lift may be used to address problems with slack skin, slack neck muscles, or both. Most patients over 40 will require some surgical skin tightening.
Neck Lift with Facelift
Many times patients choose to have a Neck Lift with their Face Lift procedure. Patients with loose facial and neck skin usually require a face and neck lift in addition to or instead of liposuction.
Click here to request a certificate good for a Free Neck Lift Consultation and a chance to discuss your desired outcome with our surgeon.