Injectable Facelift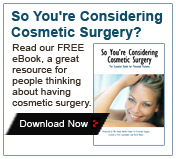 Across the U.S. as well as in South Florida, facelifts have always been among the most popular cosmetic surgery procedures. And with increasing enthusiasm for plastic surgery in our society, the numbers of women and men seeking facelifts are bound to keep on growing.
But not everyone is ready for surgery as soon as they notice their first wrinkle. The fact is, as soon as we reach our forties or even thirties in some cases, we start to notice our facial skin is making us look older than we feel. It's frustrating, it's depressing; but some of us just aren't ready for a surgical facelift. Until recently, we haven't had many other choices.
Today there's a new way to turn back the clock: a non-surgical facelift. A combination of injectable treatments can give your facial skin an amazing, refreshing lift with minimal risk, a very brief recovery period and an affordable price. Take the next step: request your certificate for an Injectable Facelift Consultation and call us at (954) 565-7575 or toll-free at (800) 274-LIPO today to schedule your appointment at the South Florida Center for Cosmetic Surgery with locations in Miami and Fort Lauderdale.
At the South Florida Center for Cosmetic Surgery, we use a variety of injectable treatments to lift and rejuvenate your facial skin. We'll choose the combination that's right for you together when you come in for your consultation. We achieve results that delight our patients using some of the following options:
Restylane is a cosmetic filler that's extremely effective in smoothing out lines and wrinkles around the nose and mouth, on the upper lip and on the forehead. Its active ingredient is hylauronic acid, a clear, plant-based substance developed by a Swedish physician a decade ago. More than 1.5 million women throughout the world have had Restylane® treatments in the past several years, with exciting results that last several months. And follow up treatments tend to last even longer. Restylane® is very low risk, with just a fraction of patients experiencing temporary swelling, bruising or tenderness at the injection site. Click to read more about Restylane®.
Radiesse is another breakthrough cosmetic filler. It's made from a synthetic form of calcium like that found in our bones, so it's both safe and slowly absorbed by the body. In fact, results can last a year or longer! Like other fillers, Radiesse® is injected into trouble areas with very fine needles. It fills wrinkles and lines, giving the skin an underlying support structure and allowing it to once again lie smooth. Nominal risks are similar to those of any injection treatment and occur in a fraction of our patients. Click for more information on Radiesse®.
Sculptra is another option for plumping up the tissues that support your facial skin, tissues that have decreased in volume over time. With Sculptra®, our patients see dramatic improvement with even some of their deepest wrinkles. Its main ingredient, poly-L lactic acid, works by stimulating your own body to produce collagen and thicken the skin. Your results will therefore appear over time, and your new look will last and last. Risks include swelling, bruising and soreness, experienced by just a few people. Very rarely, small bumps occur under the skin. Click to read more about Sculptra®.
BOTOX Cosmetic is the injectable treatment women and men around the country are buzzing about. Frown lines on your forehead, smile crinkles around your eyes, laugh lines around your mouth—BOTOX® Cosmetic may be the answer to banishing them all. Based on a safe, purified form of botulinum toxin, the treatment works differently than cosmetic fillers. BOTOX® Cosmetic smooths wrinkled skin by relaxing the underlying muscles, not filling in for lost tissue. Like other injectables, the procedure is quick and involves minimal risk. Click to find out more about BOTOX® Cosmetic.
Silikon 1000 is an injectible substance that will put the finishing touch on your non-surgical facelift by giving you ripe, luscious lips. Made from pure, sterile silicone oil, Silikon 1000® gives you youthful, flirty lips that are more attractive than you have seen in the mirror in years.
If you've been longing for a smooth, fresh, youthful-looking face but you're not quite ready for surgery, you absolutely have options! And if considering all the choices is causing more wrinkles on your forehead, just make an appointment to come in to the Florida Center for Cosmetic Surgery. We'll evaluate your skin, walk you through the possibilities, and work with you to design an injectable facelift that'll have you glowing in no time.