Affordable and Reliable Plastic Surgery Care in South Florida
South Florida Center for Cosmetic Surgery (SFCCS) offers patients safe, personalized care and affordable cosmetic procedures as well as non-surgical beautification treatments. SFCCS surgeons and staff understand the effect outer appearance has on an individual's self-esteem.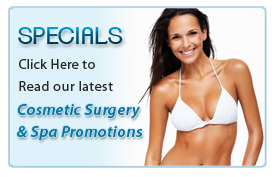 Through affordable cosmetic treatments and top-notch medical and surgical care, our goal is to make you look and feel more beautiful than ever. Our fees are all-inclusive, which means you pay one price for all of your personalized care from beginning to end. To help you offset the cost, we accept CareCredit healthcare financing. Please peruse the pages of this website to learn more about our surgeons, our Ft. Lauderdale plastic surgery facilities, available procedures and CareCredit payment plans.
Take the next step: Schedule your Free Consultation NOW! Call us at (954) 565-7575 or toll-free at (800) 274-LIPO or Click Here to schedule your appointment at the South Florida Center for Cosmetic Surgery with locations Fort Lauderdale.
At the state-of-the-art plastic surgery Ft. Lauderdale office of South Florida Center for Cosmetic Surgery, patients are treated with the utmost attentiveness and respect. This approach, combined with the excellent reputation of the practice's top plastic surgeons, draws numerous breast augmentation, liposuction and Brazilian butt lift patients every year. In addition, the practice's surgeons have been recognized as outstanding Ft. Lauderdale tummy tuck and face lift providers. SFCCS is also recognized as a top medical spa in South Florida.